Hacienda Campestre Restaurant
We try our best to offer services and quality while you enjoy breakfast, lunch and dinner in our indoor/outdoor Hacienda Style restaurant, or, order room service from the privacy of your room. The menu has both the best international and Mexican Cuisine. In a beautiful relaxing atmosphere you can order from a full menu of fresh tropical fruits, seafood, Mayan, and Mexican dishes which are just among some of our specialties. All this while you enjoy our beautiful Garden view.
Our services also are available for: Work Meetings, Baby Showers, Baptisms, Birthdays and Anniversaries.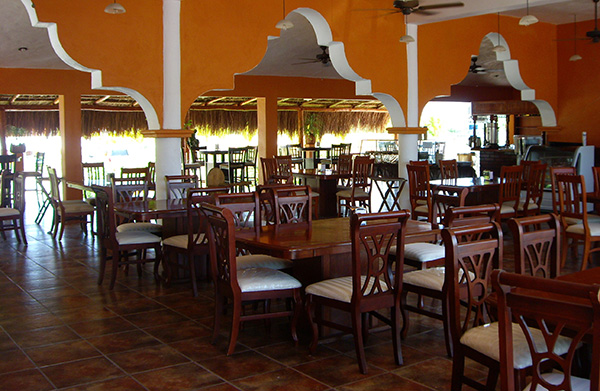 Hacienda Campestre Restaurant Hours:


· Monday from 7:00 am to 2:00 pm.

· Tuesday to Friday from 7:00 am to 3:00 pm.

· Saturday and Sunday from 8:00 am to 5:00 pm.