Hotel & Restaurant Hacienda Campestre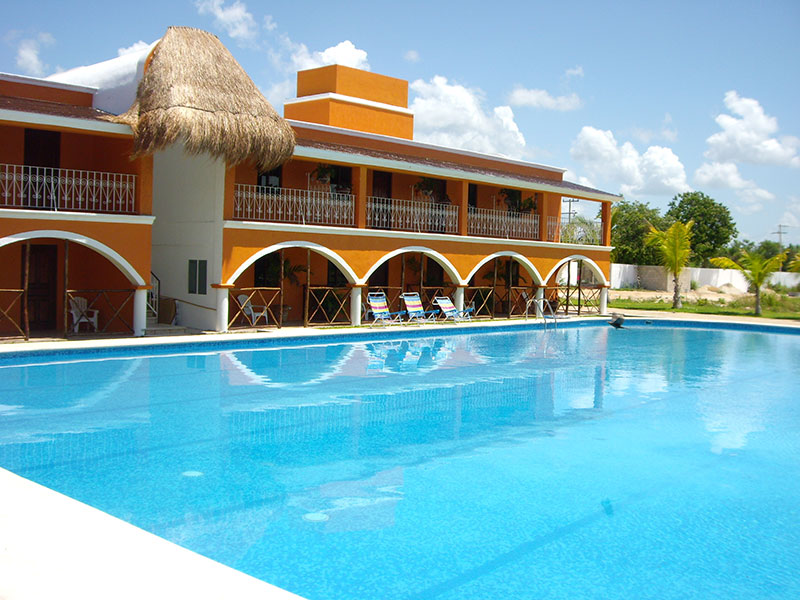 Mission
To offer hotel services of excellence, by exceeding the expectations of our clients and focus on total satisfaction of all your needs and desires with an excellent service and attitude, and promoting the development Chetumal tourism.
Vision
To become the most authentic Hotel in Chetumal and be recognized for the quality of our services, and one day reaching a 5 star level, which will provide excellence and comfort at a first class level.
Values
· Respect - We recognize and value everyone in and out of the work area. We promote good treatment and good relations with our customers..

· Excellence - We work together trying to reach the best standard, performance and quality in our service that also contributes to the well being and comfort of our guest.

· Honesty - We always behave with consistency and sincerity, and we value fairness.

· Kindness - Always courteous. And greeting everyone with a smile.

· Humility - Your suggestions and options help to better our services, we recognize our weaknesses and we are committed to learn from them.

· Responsibility - We are responsible for the well-being, tranquility and relaxation of our guests and we are responsible at the same time, for the development of the company, is strictly linked to a good social, economic and environmental growth.